Bio
Dr Thomas Clayson is founder and CTO of Magdrive, UK based start-up developing the next generation of spacecraft propulsion. Thomas completed his PhD in plasma laboratory astrophysics at Imperial College London, where he also served as president of the Imperial College Robotics Society. He played a key role at VC backed fusion pioneers First Light Fusion, to design and build the largest pulsed power machine in Europe for nuclear fusion experiments.
In 2019 he founded Magdrive and, with his cofounder Mark Stokes, have raised $5M, with their seed led by Founders Fund (key investors in SpaceX). The company has since grown to 11 people and is launching their first space mission this year. Thomas has worked with innovate UK tech companies including Astroscale, RACE robotics, Tokamak Energy and Shadow Robotics, and international organizations such as SIOM (Shanghai institute of optics and fine mechanics) and Observatoire de Paris. Thomas has been invited to present work in Europe, the US, Japan, China and published over 20 research papers.
Our partners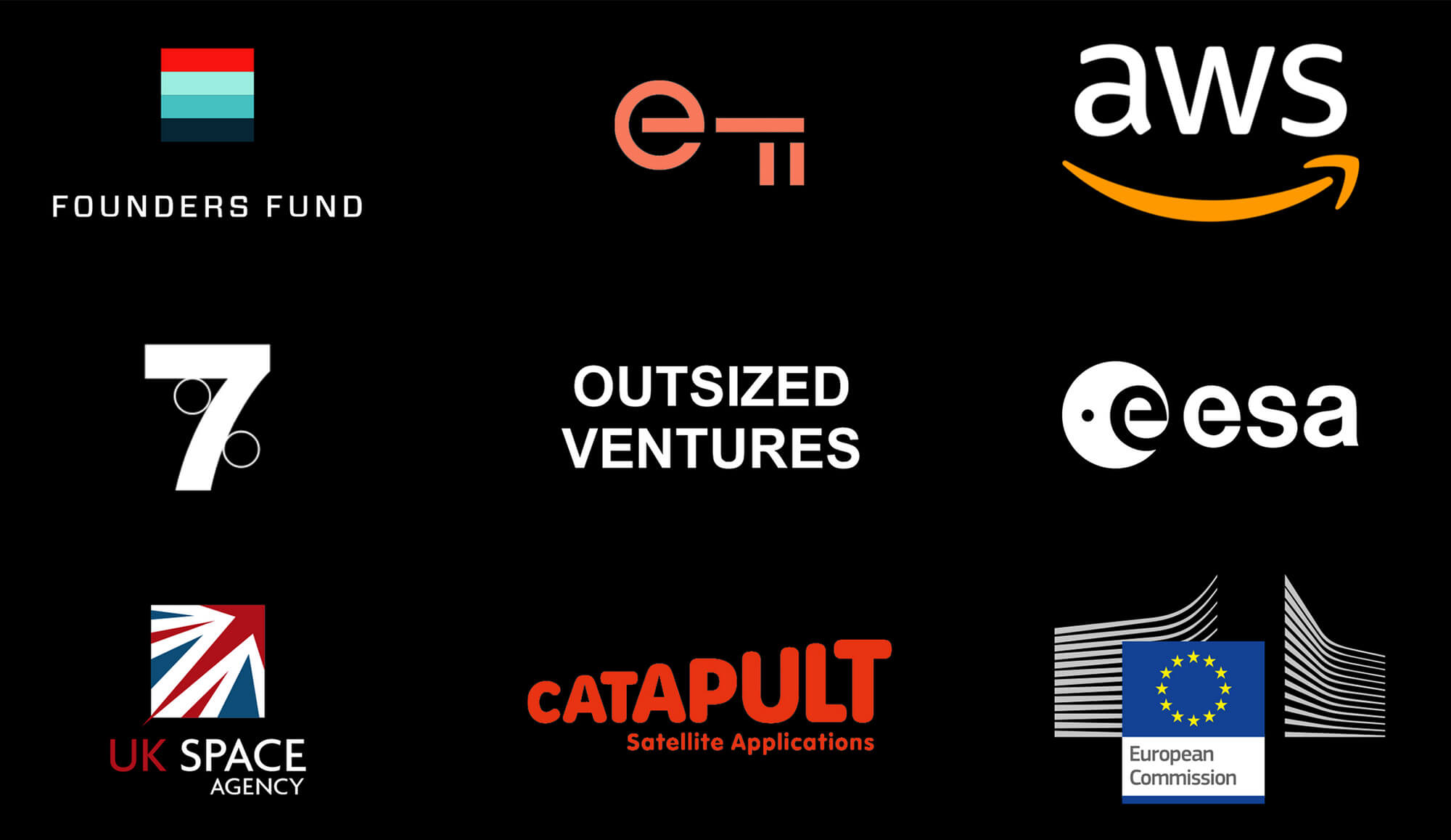 Once sentence pitch
Next generation of spacecraft propulsion for satellites and beyond.
Industry / sector
Space technology – Europe, US, Australia and select other territories.
Company investment stage
$2M in December 2020, led by founders fund. $3M equity free follow on funding.
Company location
Oxfordshire, UK
Watch video
Pitch deck
Problem
As satellite numbers explode with mega-constellations, existing propulsion is unable to perform the increased number of collision avoidance maneuvers, being either too slow or too inefficient. Secondly, new business models such as satellite servicing, orbital assembly and manufacturing are still economically unviable due to these same limitations. For humanity to become a space fairing civilization, we must ensure safe access to space and the ability to build and maintain space assets. With low cost launch and miniaturization of electronics effectively solved, space propulsion is the last bottleneck to solve.
The unique Magdrive plasma thruster is based on Dr Thomas Clayson's PhD and experience in pulsed power and plasma physics for astrophysics and the fusion industry. Coupled with Mark Stoke's experience in startups and commercialization of technology, allowed the pair to identify a product market fit and develop the technology.
Solution
The Magdrive plasma thruster is distinctive in that it offers both a high thrust, with a high and variable specific impulse. This enables a new generation of highly maneuverable and efficient spacecraft, able to operate in increasingly congested orbits and perform new business models space that will form the backbone of humanities expansion off Earth.
A pulsed plasma system vaporizes a metal propellant into a plasma, which is ejected at high velocities. This enables for both an extremely high thrust and specific impulse (equivalent to miles per gallon for space) to be achieved. This milestone innovation is crucial to ensuring safe access to space in the future, and enabling the next phase of the commercialization of space.
Business model
The Magdrive plasma thruster will enter the market in 2024. As the performance (and therefore maneuver capability) is software defined and can be updated once in space, Magdrive will work will customers more directly on value led pricing and sell subscriptions to specific maneuver capabilities.
The unique capability of the Magdrive thruster, along with ease of integration and versatility (able to change mission profile after launch) give us the edge which will allow us to become the ubiquitous propulsion system for all space operations.
Competition
Startups and large companies innovate on different technologies (chemical and electrostatic propulsion) and very little innovation has happened in this field for almost 50 years. Large companies have a large portfolio of propulsion technologies and significant flight heritage.
Meanwhile startups have focused on scaling down existing technologies for more niche markets, such as cubesats. Magdrive's unique technology and agile approach to the space industry will allow us to excel above our competitors. With early flight heritage (first flight end of 2022), Magdrive will acquire its first flight heritage and begin collaborating with future customers.
Traction
Team of 11, $5M funding.
First flight launching on SpaceX transporter 6, in November 2022.
Mentored by Thales Alenia Space and collaborated with Astroscale, Open Cosmos, Lockheed Martin, Endurosat and Space Solar.
Members of Creative Destruction Labs, AWS accelerator, ESA business incubator.
Collaborations with academic institutions including University of Southampton Oxford University, Cranfield University and Imperial College.
Investment from Founders Fund, Outsized Ventures, 7 percent and Entrepreneurs First.
Equity free funding from UK Space Agency, European Space Agency, Innovate UK, European Investment Committee and Satellite Application Catapult.
Featured articles in Tech Crunch, Sat News and the Telegraph.
Looking for
Magdrive is looking to network with world class venture capitalists looking to invest in the rapidly growing space industry.