Bio
I'm a veterinary surgeon with over 10 years clinical experience and an MBA from Imperial Business School. This unique combination of skills and experience has put me a strong positon to using health technology and business knowhow to improve the lives of pets.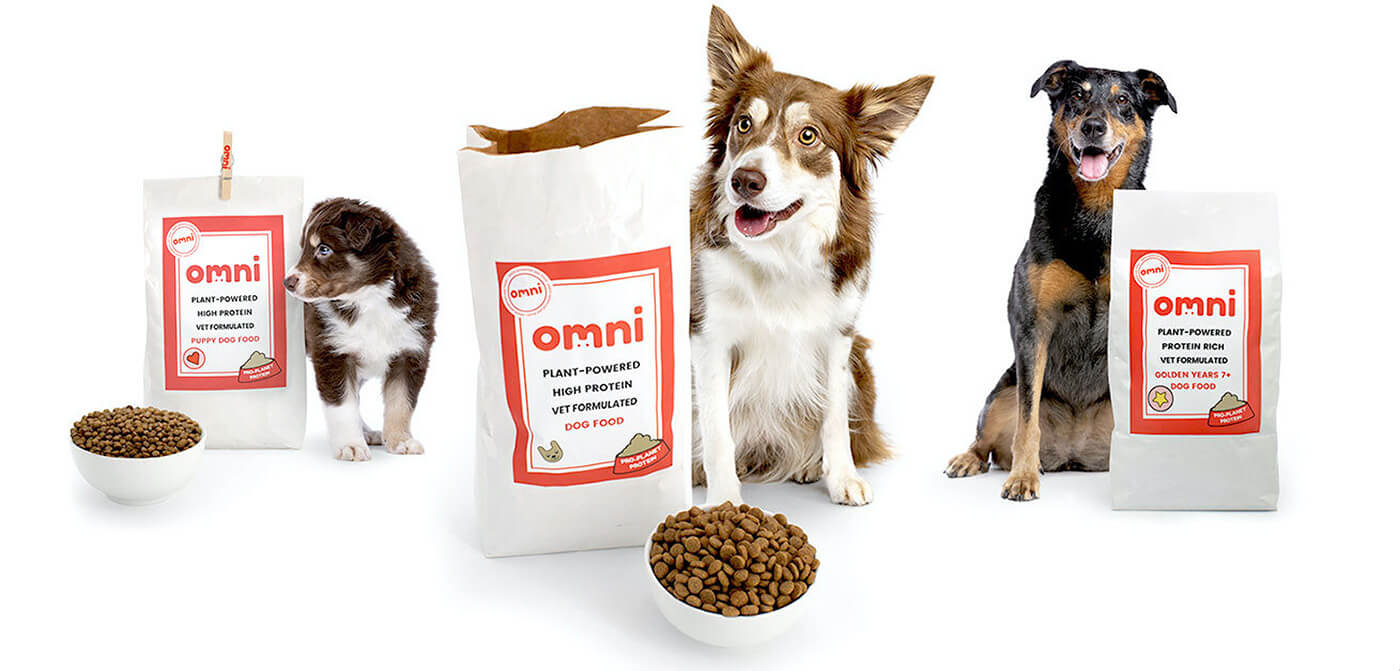 One sentence pitch
Tech-led, hair analysis based personalised pet nutrition that's better for dogs and better for the planet.
Market geography
UK (but planning to expand into USA).
Company investment stage
£1.1 Million pre-seed raised (Trellis Road, Atomico Angels and Shiocap), now raising seed round.
Company location
UK:95% / Europe:5%
Watch video
Problem
1 in 2 dogs are suffering from obesity, while 1 in 3 will get cancer. Over 10 years as a Vet Dr Guy Sandelowsky had seen many dogs and their carers endure unecessary suffering from serious illnesses and shortened lives. Meanwhile, the heavily processed meat-based pet food sector generates over 64 million tonnes of CO2 a year.
The "one-size-fits-all" approach to pet care had let down pets and our planet. There had to be a better way.
Solution
By replacing processed meat and cheap animal by products with our proprietary plant/mushroom protein blends, we've proven through peer reviewed studies, that we can achieve better health outcomes for pets (with nearly 2 years longer life) and with a fraction of the environmental damage.
We're now going one step further by using non-invasive hair sample analysis to personalise our diets for pets making us the first in the world to offer a truely bespoke, biodata led end-to-end nutrition solution for pets. The result will be even better health outcomes and more control for pet parents over the health status of their pets.
Business model
We've sold over 200,000 meals to 5,000 customers making up to 70% gross margin on our existing product rage. Over 70% of our current customer base are subscribers and over 30% of these are being retained in the long term. On average, we've grown 30% month-on-month since October 2021. Our personalised hair analysis and meal service will further improve these metrics by increasing the lifetime value of customers and reducing the cost of new customer aquisiton.
It will also give us a wealth of biomedical pet data which will allow us to better understand our customer needs and to work with strategic partners who will be able to beenfit from the data insights e.g. tailored insurance solutions, veterinary research institutions etc.
Competition
There are a handful of other companies in the alternative protein pet food space. Most use insect based proteins but these are struggling due to regualtory hurdles and a reluctance of pet owners to feed food that they are not consuming themselves. The plant-based market shows much greater promise but current players lack sophistication and credibility.
As one of the only players in the space to have the backing of veterinary community due to our evidence based approach to formulation, OMNI is uniqely postitioned to provide health first nutrition to pets, that caters to all their specific needs and is backed by bioemdical data and science.
Traction
We're very proud to have recieved over 300 five star reviews on Trust Pilot where our existing customers confirm how much their dogs love our food – many comment on the fact that their dogs enjoy OMNI more than traditional meat based alternatives.
Our products have also won awards for best new food in the catagory our personalised, hair analysis and meal plan propositon was Imperial Business School's Capstone winner in 2022. We closed our £1.1 million seed round in December 2021, have grown the tream to 10 people and are in advanced talks with Walmart regarding a USA distribution deal.
Looking for
We are looking to meet investors who are aligned with our mission of using health technology to disrupt the legacy pet food so its healthier for pets and better for the planet.
Some of the funds that we would like to speak to include: Index Ventures, First Round Capital, Founders Fund, Menlo Ventures, Matrix Partners, Slow Ventures, Spark Capital, Social Starts, Headline and Quiet Capital.
We're also keen to talk to other founders in the consumer/food tech/health tech. space so that we can learn more about their experience in scaling and we would also be interested in talking to strategic partners in both the R&D and product development space.
Book a meeting